Do you want to open your own business online? Did you graduate the Faculty of Medicine and now you're an optician with a lot of experience in this domain? Do you want to go on your own, opening up a medical optics cabinet to share your success in the online environment?
Or maybe you're just born to be an exceptional entrepreneur in optical retail with a desire to sell good quality products like eyeglass frames, designer glasses, sunglasses for men & women?
We have the solution for your needs.
Nowadays the competition is growing more and more, and you need a sustainable eCommerce and website online platform, frequently upgraded and supported by skilled, enthusiastic developers, designers, scientists, bloggers, and more.
The best solution at this moment is WordPress CMS (Content Management System), a platform of choice for over 33% of all sites across the web.

What is WordPress? WordPress is a free open-source online platform to create websites written in PHP. In normal speak, it's probably the easiest and powerful blogging and website content management system that exists today.
If you're determined to test and use WordPress or if already know about it, isn't enough to have a website, online shop, landing page, etc.. I tell you this thing because we all know that the time is very precious to make a project from scratch. All you have to do is to use something pre-made, a WordPress theme. Developed by an entire team of developers, designers with much experience and a lot of great ideas to make by yourself a complete and beautiful project without hiring a freelancer.
10 years ago themes did not exist and a simple project costs thousands of dollars while now just $69 that you can accomplish a great startup store with eyeglasses, sunglasses, frames, and contact lenses.
We present our WordPress theme Kallyas, a best-seller in the last 6 years in a row. Kallyas theme it's packed with over 70+ demos for all niches plus the multi-purpose main demo theme made in mind with all global market needs: presentation websites, online shops, eyewear shop, sunglasses store, agencies, photography, freelancing, membership, wedding events, conferences, musical festivals and more.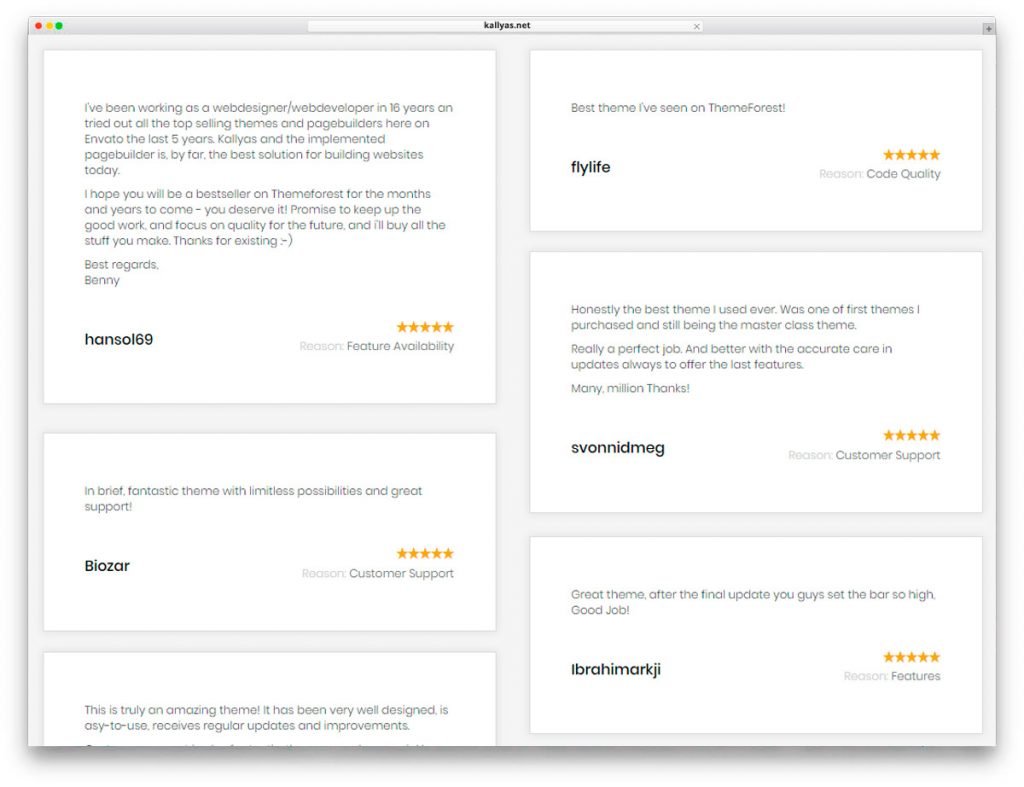 You don't need to take everything for good, convince yourself here.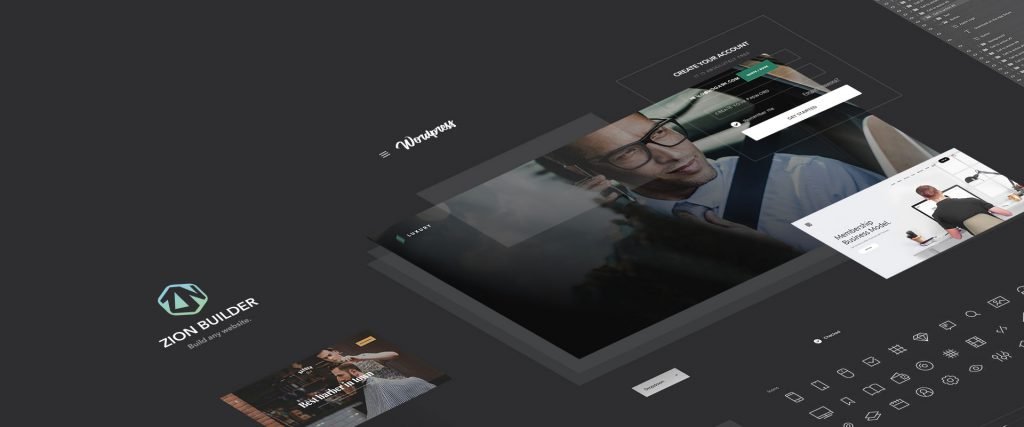 We keep our promise that we have the solution for you, Glasses demo and all the other demos from Kallyas WordPress theme they have included drag & drop page builder Zion Builder, developed and supported by Hogash team. Easy to use, intuitive, without coding skills with over 150+ elements. Install any demo layout with just one click and your website template will be ready in seconds.
Whether you're an expert or a beginner, our Support Team will do its best to provide the best possible and helpful answer for the issues that you're having.
So, make a big impression on your users with a great website that creates demand.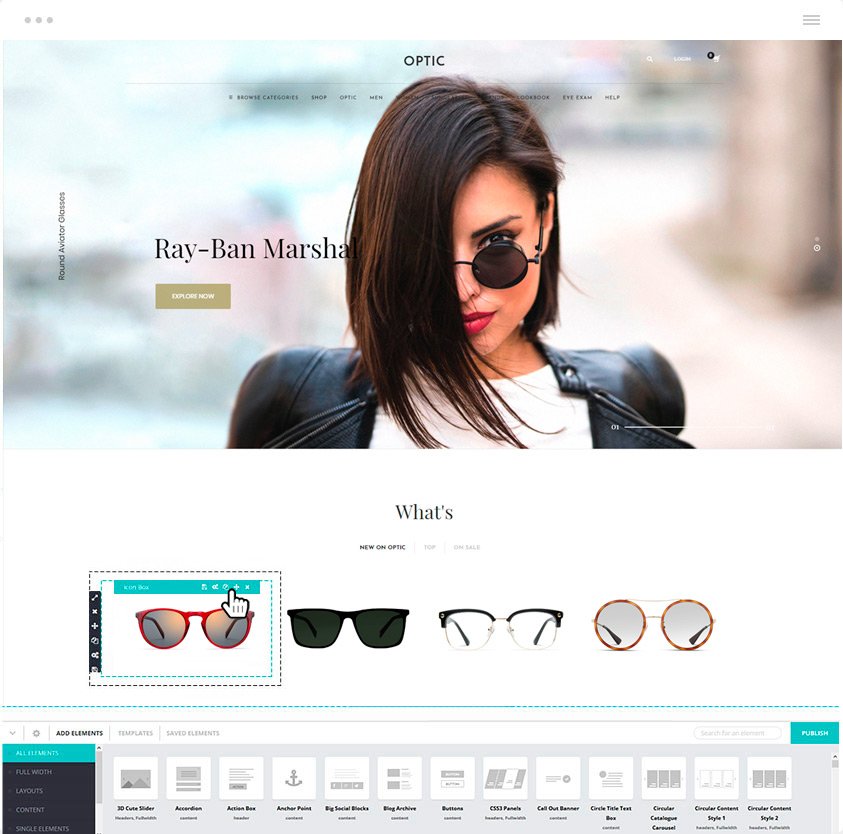 What do you think about the solutions offered? Below are just a few of the Glasses Store WordPress theme features:
1. Quick demo install with one click
The Glasses Store WordPress theme comes with a unique design for your website, carefully tested so you don't have to create everything from scratch. Just choose which template suits your business, a click and you're done.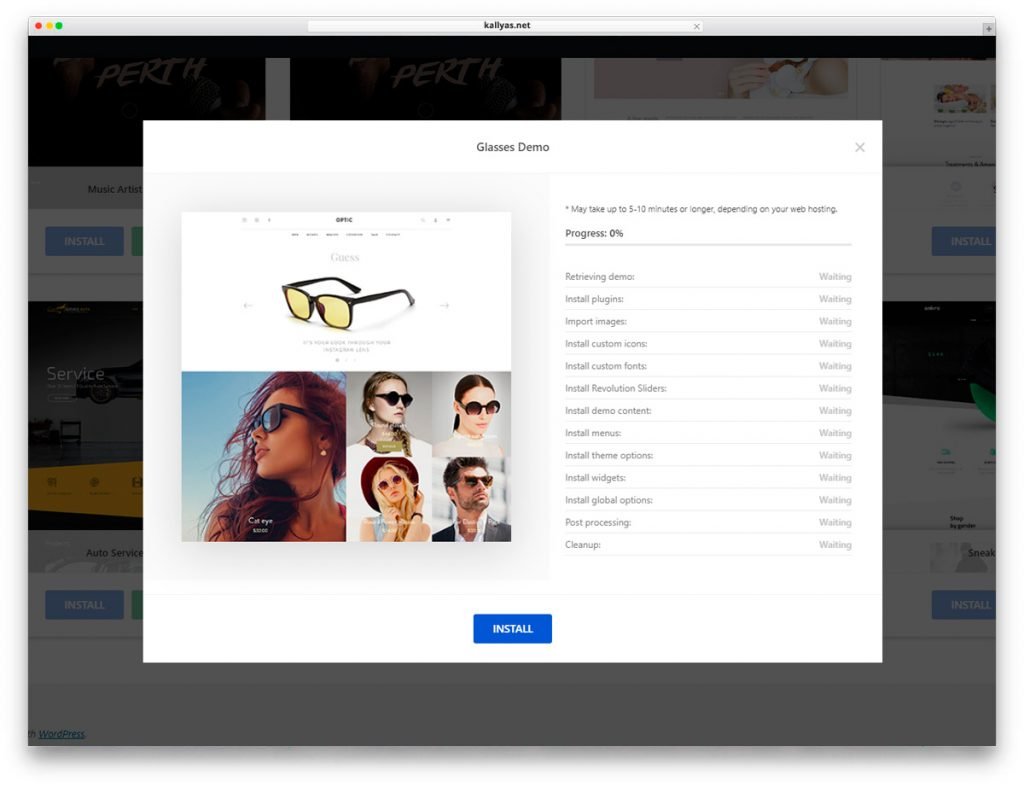 2. Awesome home page design layouts
A sneak peek from Glasses Store WordPress theme stunning homepages styles, three in total just for optical demo. So, each designed optics demo like Glasses Store, Sneakers Shop or Kallyas Main demo has his own variations of homepage styles.
Show it off right on the homepage of your website.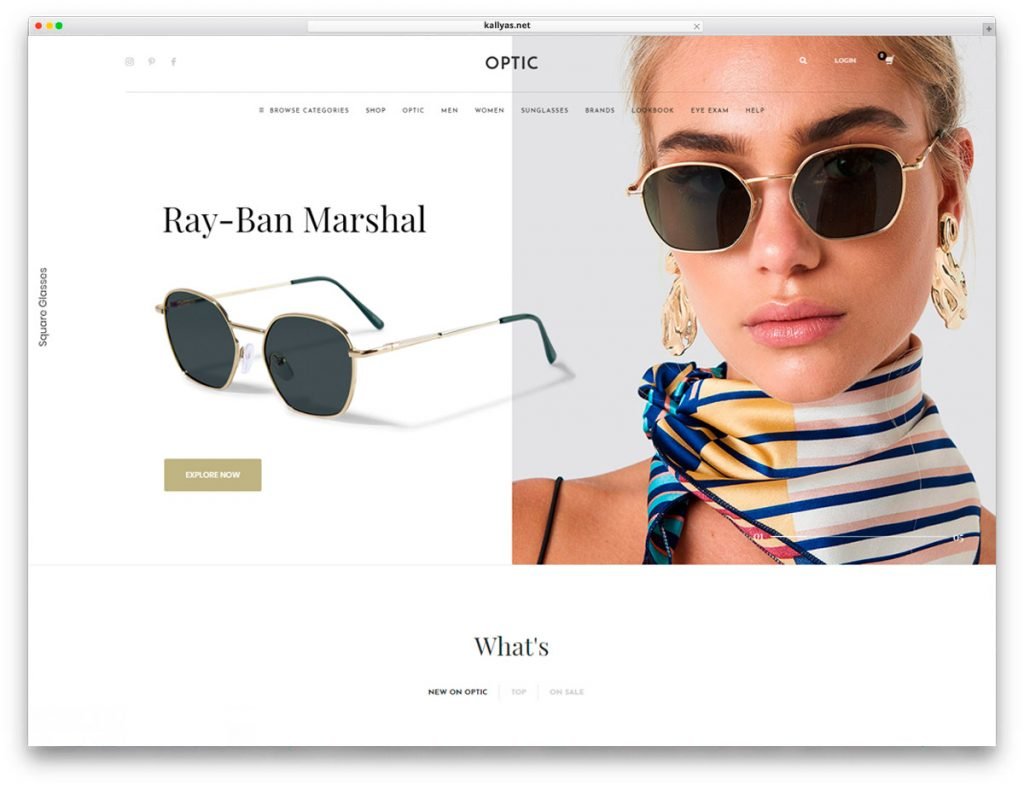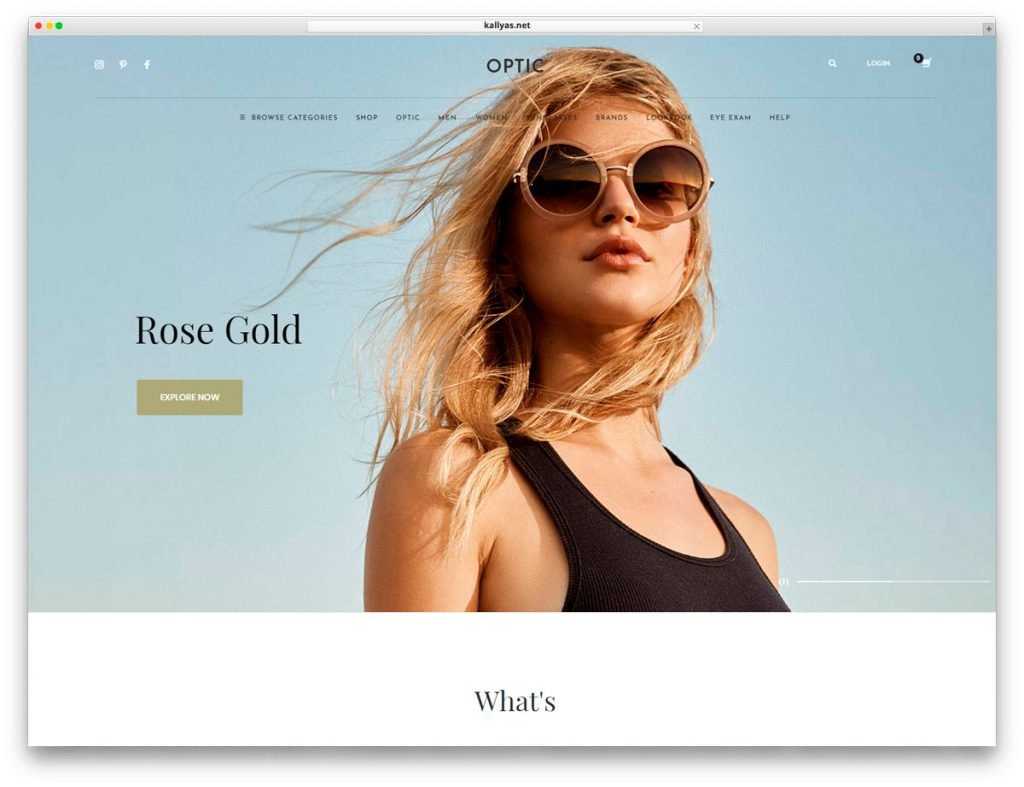 The Revolution Slider sophisticates your website, while the stunning Parallax effect adds class and elegance.
3. Megamenu – Take Control of Your Navigation
Catch your customer's attention with our mega menu designed carefully to impress.
Provide visual references to help your customers quickly and easily to navigate your website. Customize your mega menu how you want from categories, images, icons, contact details, up to a google map with business location. This functionality is pretty extensive.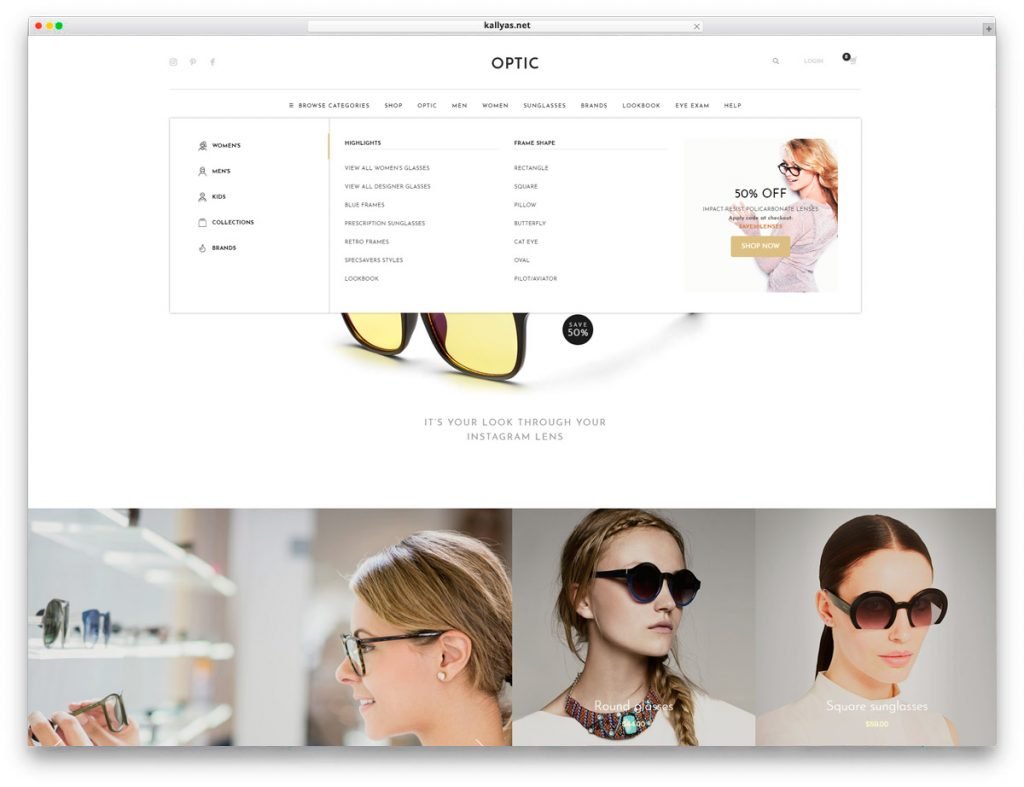 4. Discount spinner – Try your luck to get a discount coupon
Improve visitor engagement with Discount Spinner, boost conversion rates and increase sales on your store.
Discount Spinner gives you the best solution to get emails addresses from visitors of your WordPress eCommerce website. Offers visitors to fill in their email addresses to spin for a pair of glasses prize, you choose what gifts you want to offer.
The prizes will be automatically sent to the visitors' email addresses and their addresses on the website back-end.
5. Product page with Countdown Timer that turns visitors into customers
Product pages are the most important part of your store, not just because here we'll find all the information we need to know about the glasses, sunglasses, eyeglasses, contact lenses, also a proceed to checkout.
Launching a new glasses product with a limited-time offer feature on your store it's a great practice to create urgency for interested visitors. Countdown timer at his core it's a powerful marketing tool to increase your website's conversion rate.
Countdown plugin is accurate and highly configurable and very simple to use. You can choose units to display, animations smooth or ticks and background. Customize the countdown timer for each product individually or use a unique design for all product pages, it's up to you.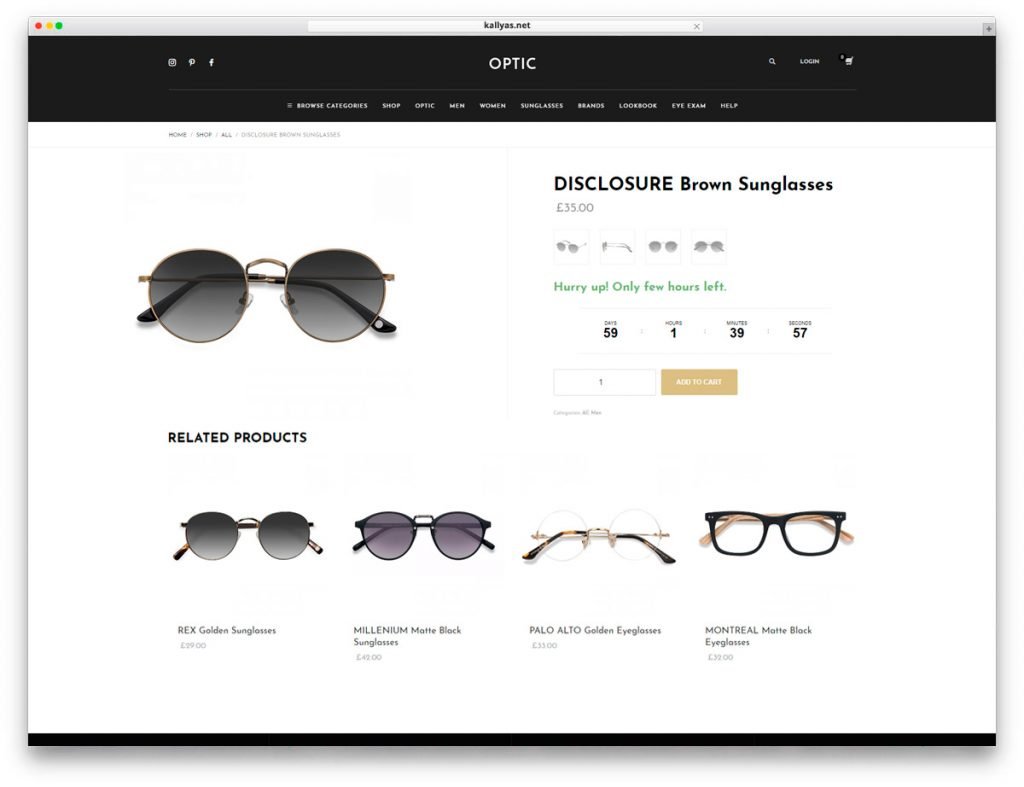 6. Contact page – Make it Interactive
Simply gorgeous designed contact page with a contemporary look and amazing user experience. Last but not least, contact us is one of the most important page on your eyeglasses store.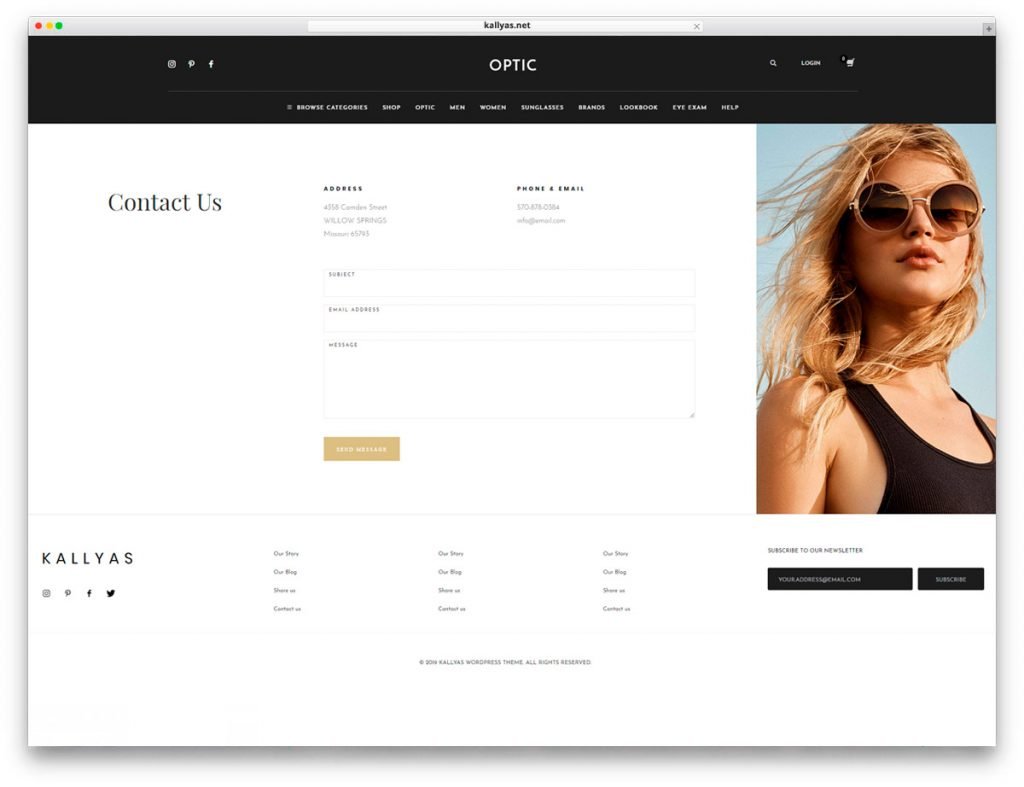 Discover now our entire demos library with live preview or just Glasses Store WordPress Theme demo here.
In the following collection, you can find various ways to build a brand. Each of these single product WordPress themes has a professional and modern design.
Kallyas – Optics Store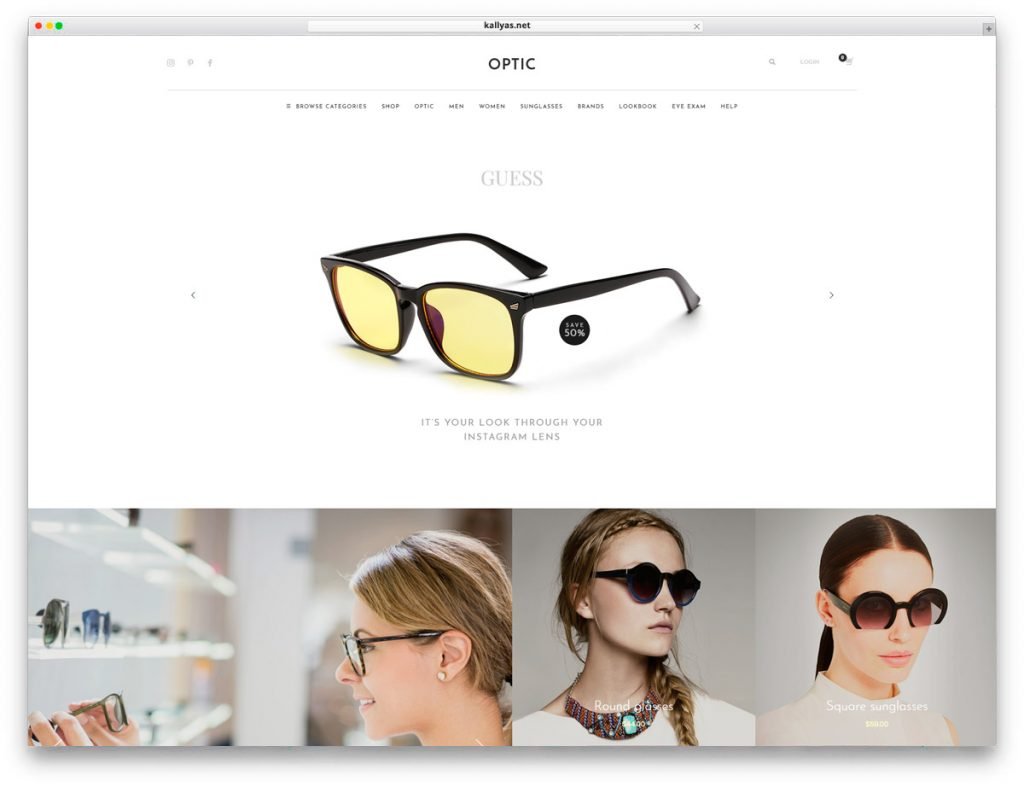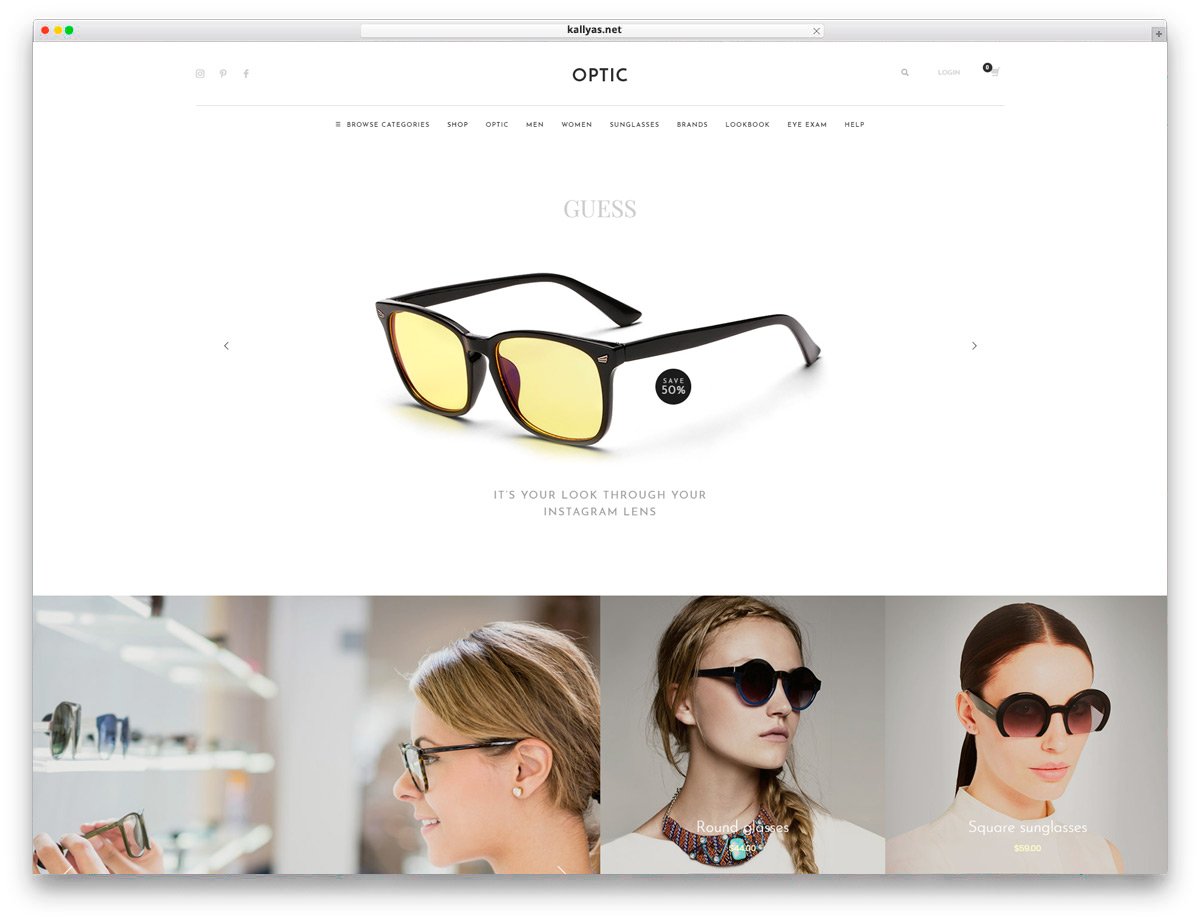 Kallyas is the first selling most enjoyable and creative glasses WordPress theme, responsive, lightweight, drag & drop visual page builders & no coding required. With over 40,000 satisfied customers, the applications for Kallyas are almost endless to build custom glasses, sunglasses, and eyewear website shop. Glasses WordPress theme packed in Kallyas has a premium design and showcases your optical products in your online store.
Smart Eye – Glasses & Sunglasses Store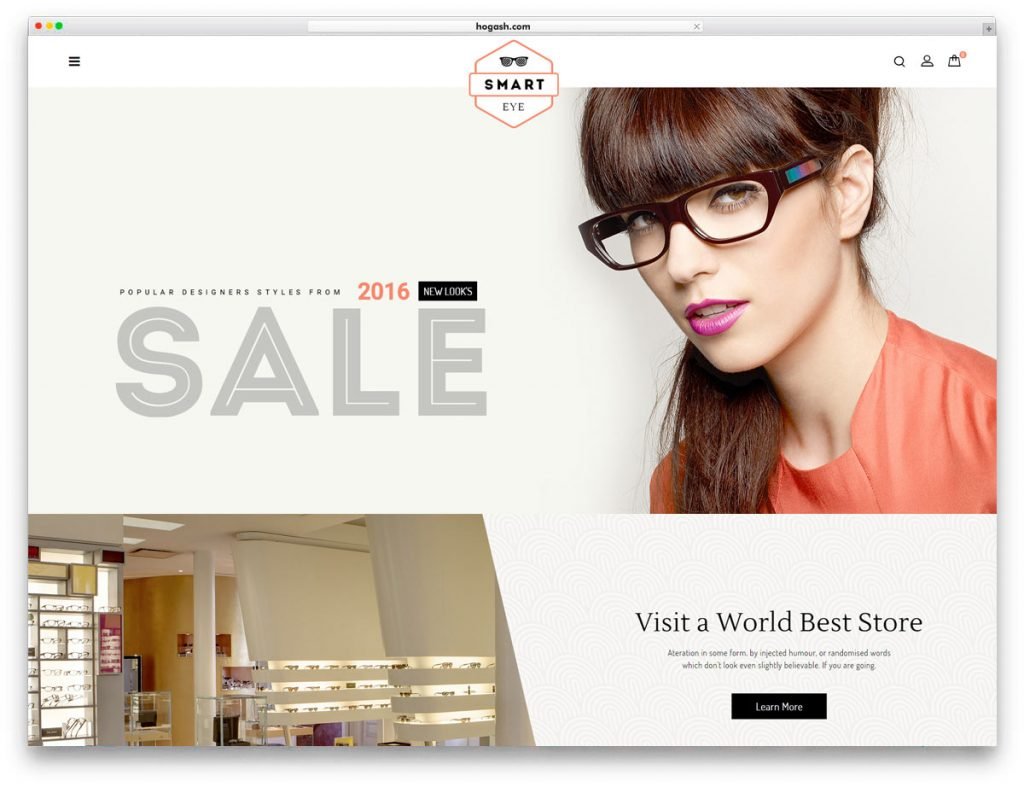 Smart Eye Glasses & Sunglasses WordPress theme is an e-Commerce theme based on the WooCommerce plugin. It is suitable for sunglass, eyeglasses, optical, optics, contact lenses and eyewear website shops. It is also a multi-purpose theme that can be used for any kind of optical, eyewear and sunglasses online store. Sunglasses store WooCommerce theme is looking good with it's clean and fresh design.
Devita – Eyewear Store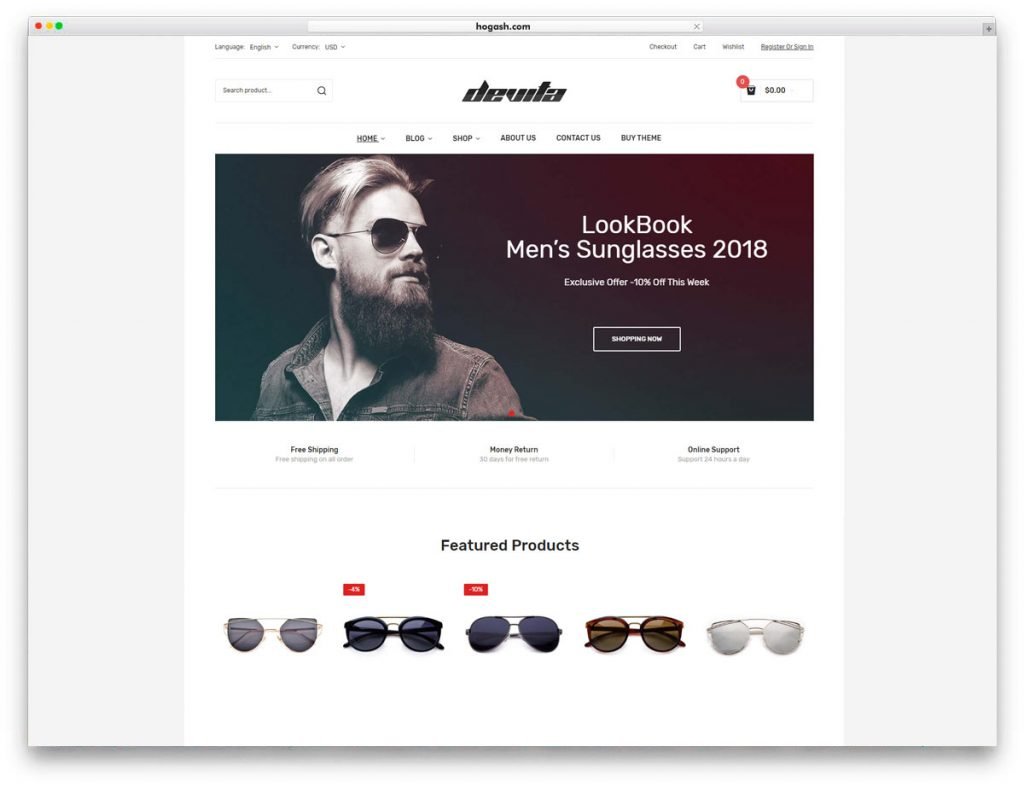 Devita Eyewear WordPress theme is an e-Commerce theme based on the WooCommerce plugin. The theme can be utilized for online glasses websites, sunglasses, eyewear, eyeglasses, contact lenses or any additional creative and shimmering style page. Thankfully, you will find a few eyewear WordPress themes available built especially with eyeglasses and lace in your mind.
Contact Lenses Store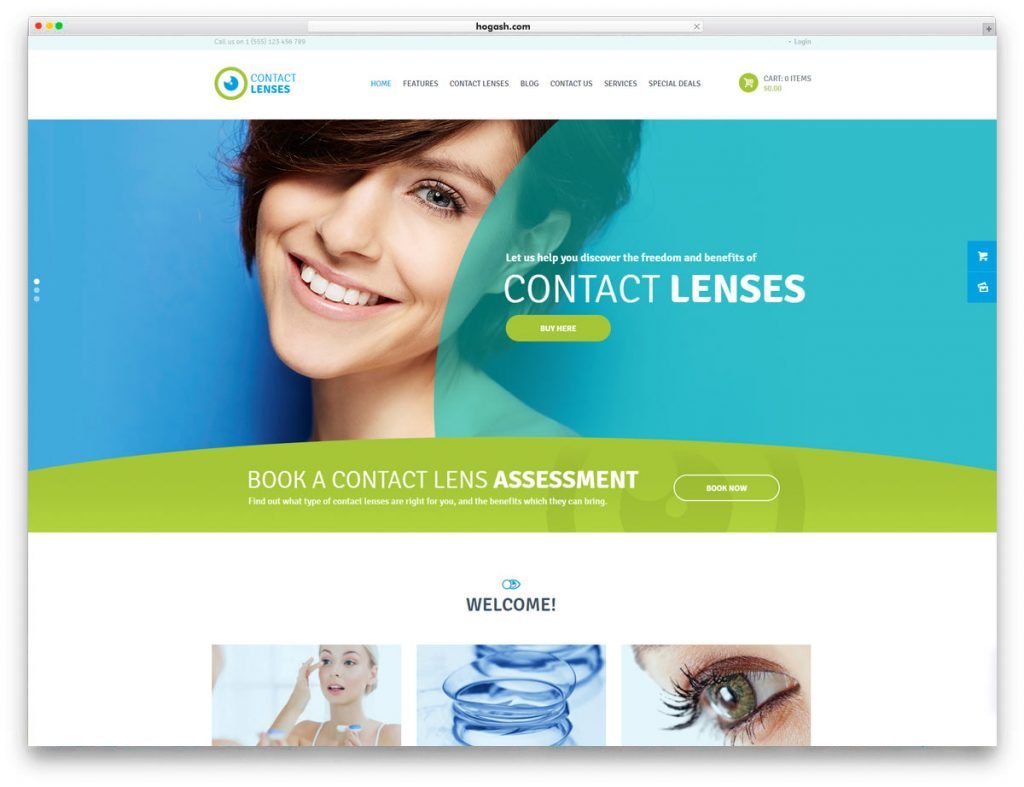 Contact Lenses Store WordPress theme has lots of customizable features for showcasing your premium quality lenses and vision therapy services. The theme is the best choice for Contact Lenses website online store or any kind of business, specializes in providing ophthalmic lenses or spectacles. The theme is fully compatible with the latest version of WooCommerce to allow you to create your contact lenses, sunglasses, eyewear, and eyeglasses online store with professional optometric help and optometrist counseling.
Everything – Sunglasses Store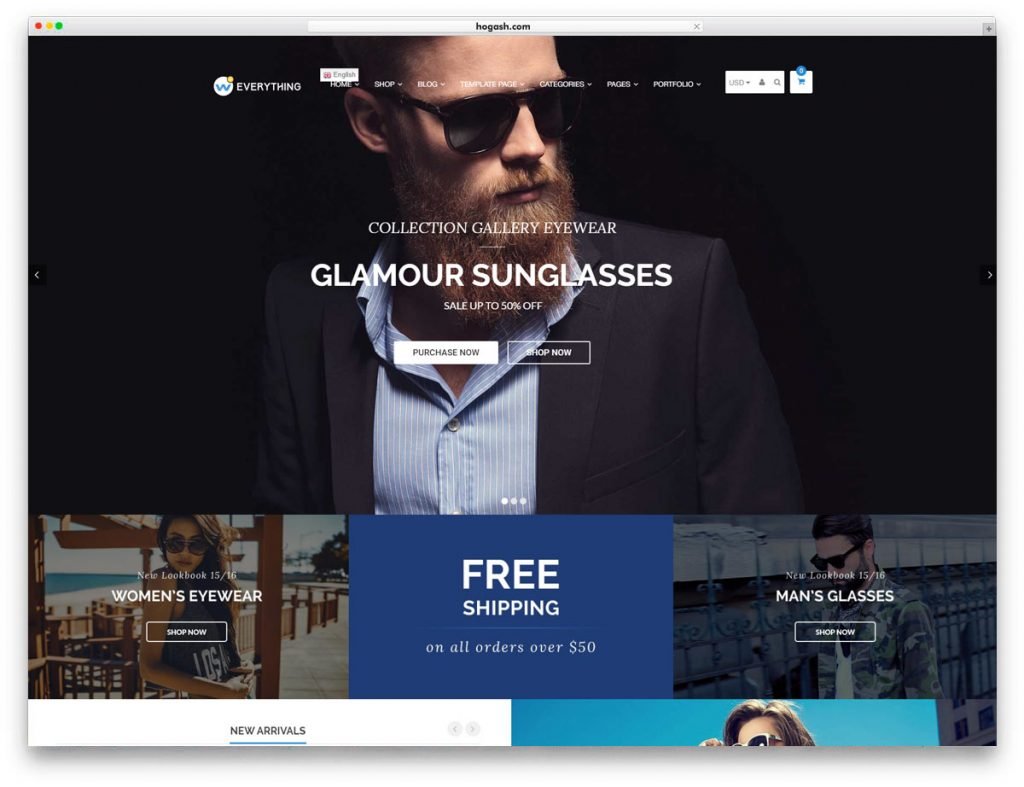 Sunglasses Store WordPress theme has an intuitive visual interface and informative layout that looks wonderful on any platform since it's fully responsive and Retina ready. The sunglasses store WordPress theme is compatible with a bundle of premium plugins. It also can be ideal for sunglasses, watches, contact lenses, eyeglasses, eyewear, and any optics store website.
Onea – Optics Store
Onea – Optics Store WordPress is a multipurpose WooCommerce theme that comes with 15+ homepage layouts. The template is integrated with WPBakery drag-and-drop page builder. Optics Store WordPress theme what's ideal for eyeglasses, sunglasses, eyewear, optical and contact lenses websites. Optics Store WordPress theme is fully compatible with the latest SEO methods.
Yesshop – Optical Shop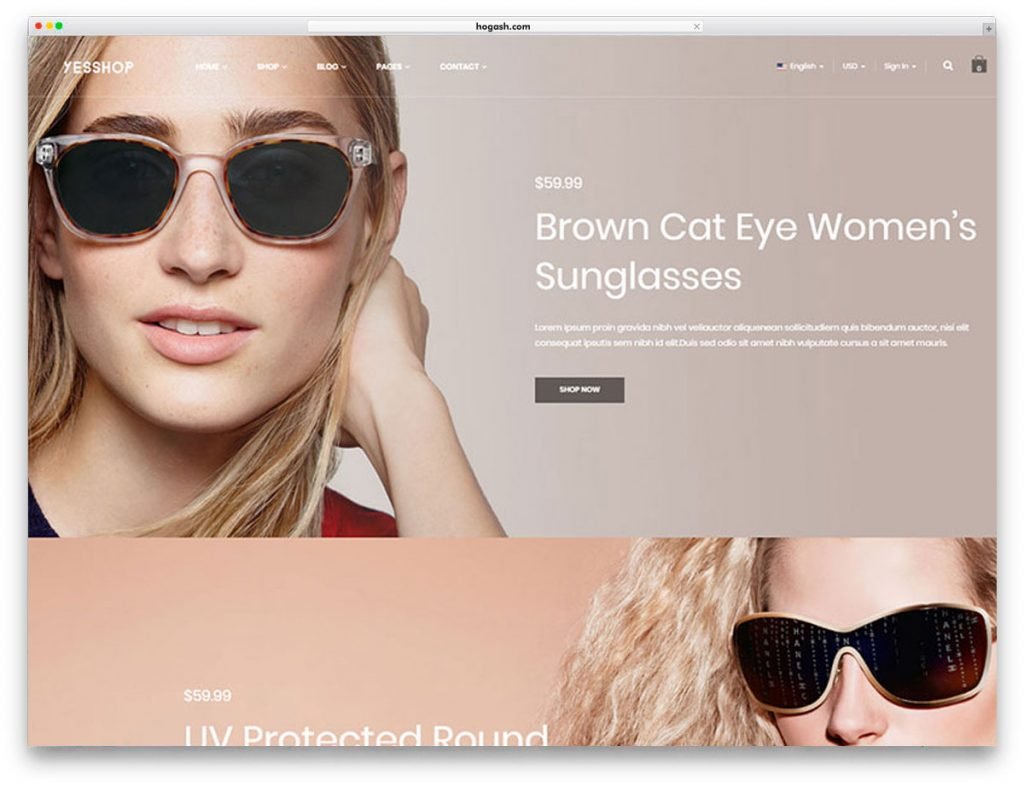 Optical Shop WordPress theme is a highly customizable responsive and parallax e-Commerce website template. Optical Shop WordPress theme has 10+ header styles and unlimited footer styles, list and grid view of products, 5+ product detail styles. Powered by WooCommerce, the most popular eCommerce platform on the web. Creative sunglasses WordPress theme that includes everything you need for your perfect eyewear and eyeglasses online store website.
If you want your visitors to trust your products, make sure that your website design sparks attention. And not least, if you want to dominate the market of optical accessories, then, a highly functional website can do wonders.

Connect with us on social media.
Build your website with style!
Get access to this awesome drag & drop visual website builder, pre-made websites, thousands of features, video tutorials, premium support and many more.